Peachy Keen Films (PKF) - Officer Down (Alisha Adams)
Peachy Keen Films, PKF, Fantasy Snuff, Nudity, Explicit Sexual Content, Uniform, Garrote Strangling, Necro BJ, Necro Sex
She was checking out a building for a disturbance. It was quiet--nothing to report. Then she was attacked.
He wrapped a garrote around her neck and took her down to the floor. She tried for her gun, but the garrote dig into her neck and she was fighting for her life. The struggle went on for a while--very intense. Ultimately, he was able to kill the cop.
He took her into the next room, striped off her uniform then fucked her mouth before fucking her. He liked to fuck cops. She would do just fine. He fucked her lifeless cop corpse for a good long time before spewing his cum over her cooling belly.
What led to his anger toward cops no one may never know. But, this poor rookie found out, tragically and now, she is just another officer down.
File Name: Peachy_Keen_Films-Officer_Down.wmv
Duration: 19min 48s
File Size: 1.03 GB
Resolution: 1280x720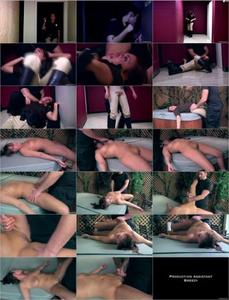 Peachy_Keen_Films-Officer_Down.wmv